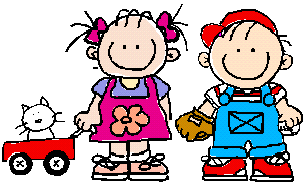 I want to thank the Broadview BPO for their support and involvement with our students' education.
Anytime I make a request, they are always ready to support our school. Recently, they purchased chairs to use in the gym when we have special programs. This was an immense donation, and greatly appreciated for the comfort and safety to all who attend our programs.
We were in great need of a web-based program called Brain Pop and its counterpart Brain Pop Jr. These two programs were expensive, but I felt like they were important for the teachers to have in order to enhance their curriculum. With

Brain POP's

animated movies, games, playful assessments, and activities covering Science, Math, History, English, and Health students are given an additional approach to learning various subject matter.
I called Carley Gaby and talked to her about the program. She did not hesitate to act on my request. A quick call to the other officers resulted in permission to order it. We have both programs now, and the teachers and students are loving the journeys they are taking.
I could list many, many things that have been provided for the students from the BPO. We are grateful for all has been done, and pledge our best efforts in continuing to provide the best education possible for the students at Broadview.
Please accept our warmest heartfelt thanks,
Sandy Schultz, Principal
Broadview Elementary School
4980 Lynchburg Road
Winchester, TN 37398
Ph. 967-0132