Due Date:
5/25/2018
Subject:
First Grade
English/Language Arts
Treasures-What Do We Treasure?
Week 4: Why do we treasure special places?
Story Selection: A Southern Ranch
Reading Homework:
April 24 Tuesday: Decodable & Phonics Practice
April 25 Wednesday: Decodable & Phonics Practice
April 26 Thursday: Study For Spelling Test & Fresh Read (Mark Your Evidence!)
April 27 Friday: Spelling Test & Weekly Reading Test
Spelling Words:
lie tie high
might right night
bright light pie
tight above laugh
High Frequency Words:
eight moon tough
above laugh
Read Every Night!
Although the Pizza Hut Book-It Reading Program has ended students should continue to read 15 or more minutes each night. Reading homework includes decodable readers that should be read and signed before returning, leveled readers and AR books. The first grade goal is to read and test on two AR books each week.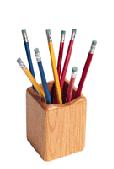 ---