Welcome to Broadview Elementary School
The mission of Broadview Elementary School is to ensure that our students realize their full potential as responsible, productive citizens, proficient communicators and creative problem solvers in a caring, secure, and positive environment.
Exciting News at Broadview!!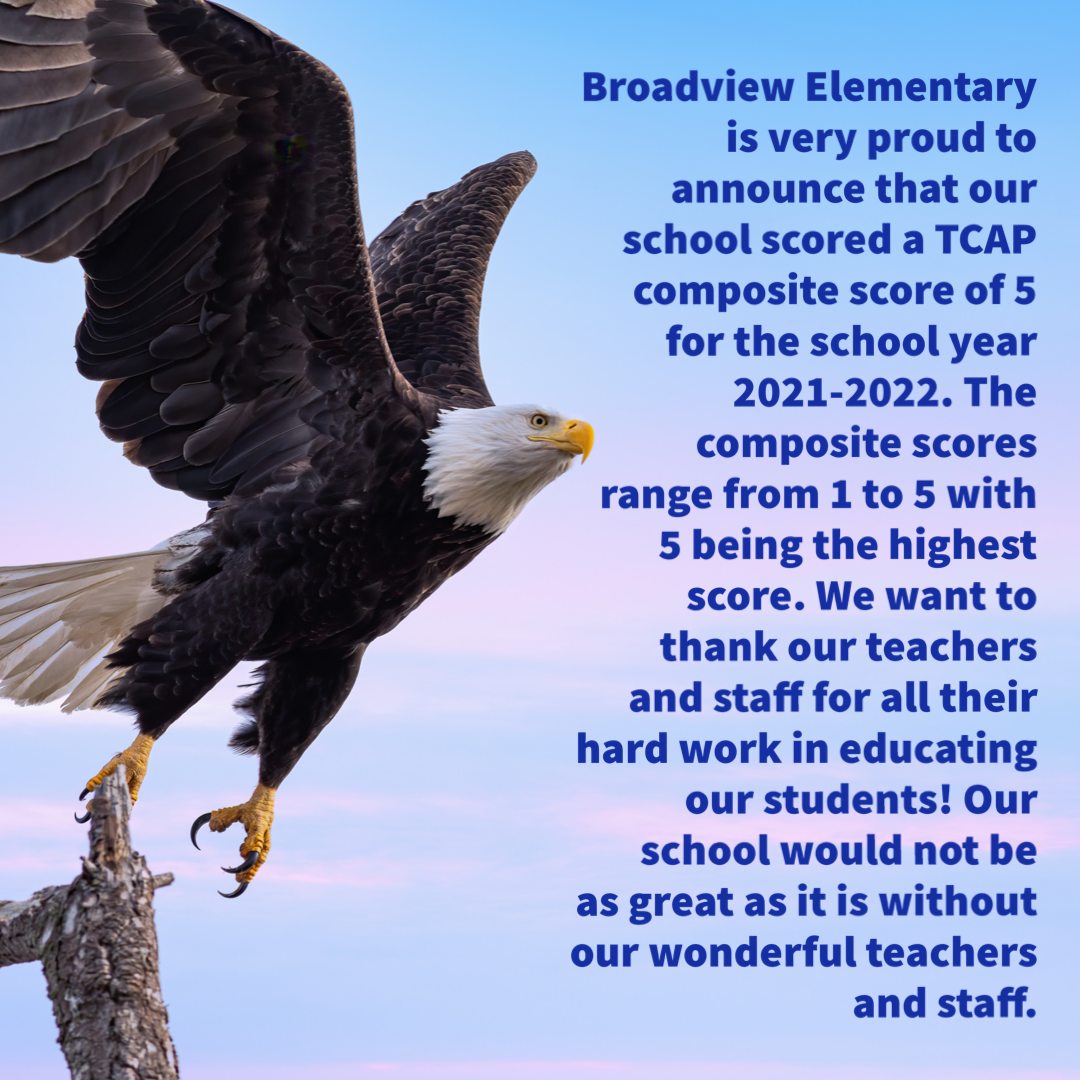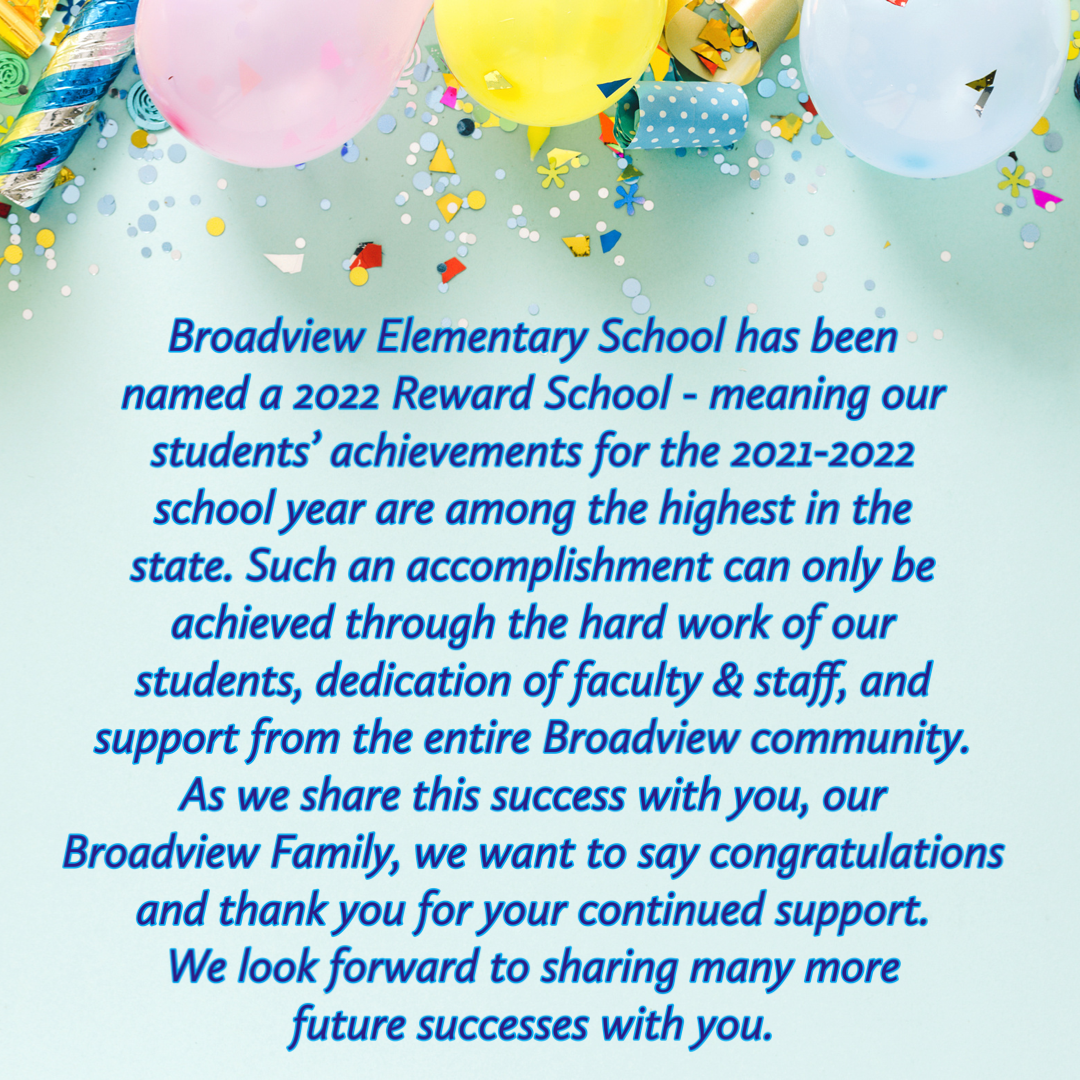 Broadview Eagles for the Month of November
Pre-K: Daniela Arraiz-Cruz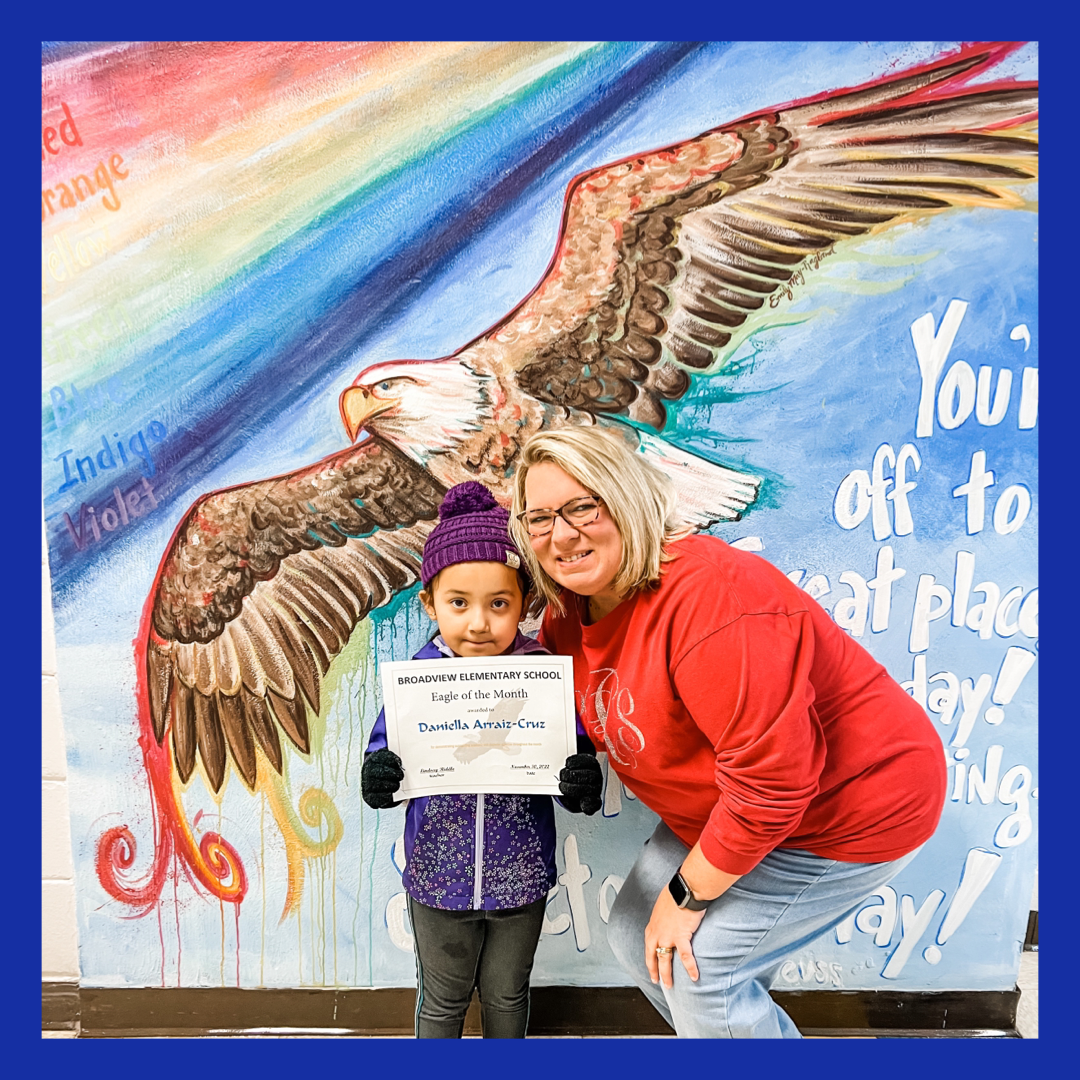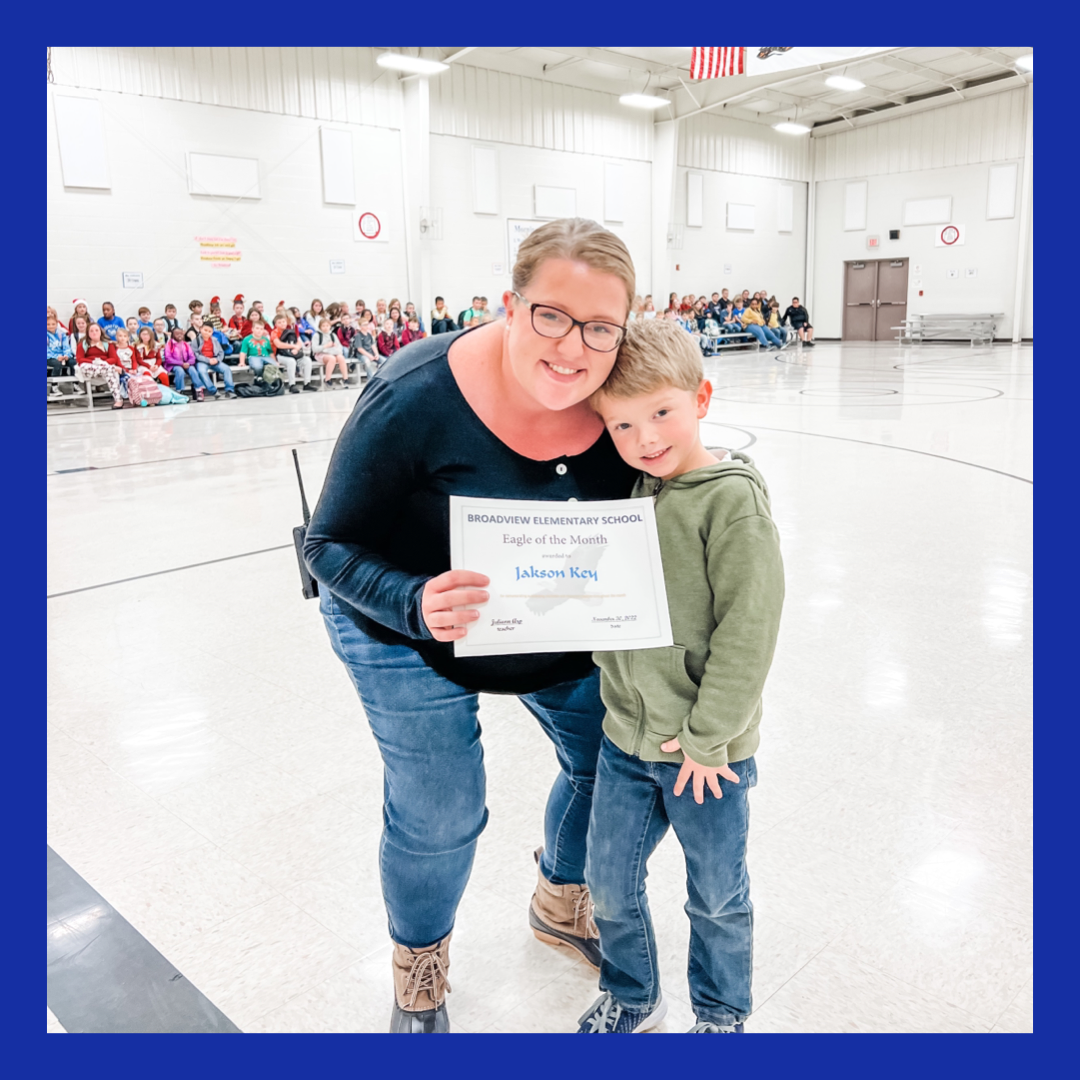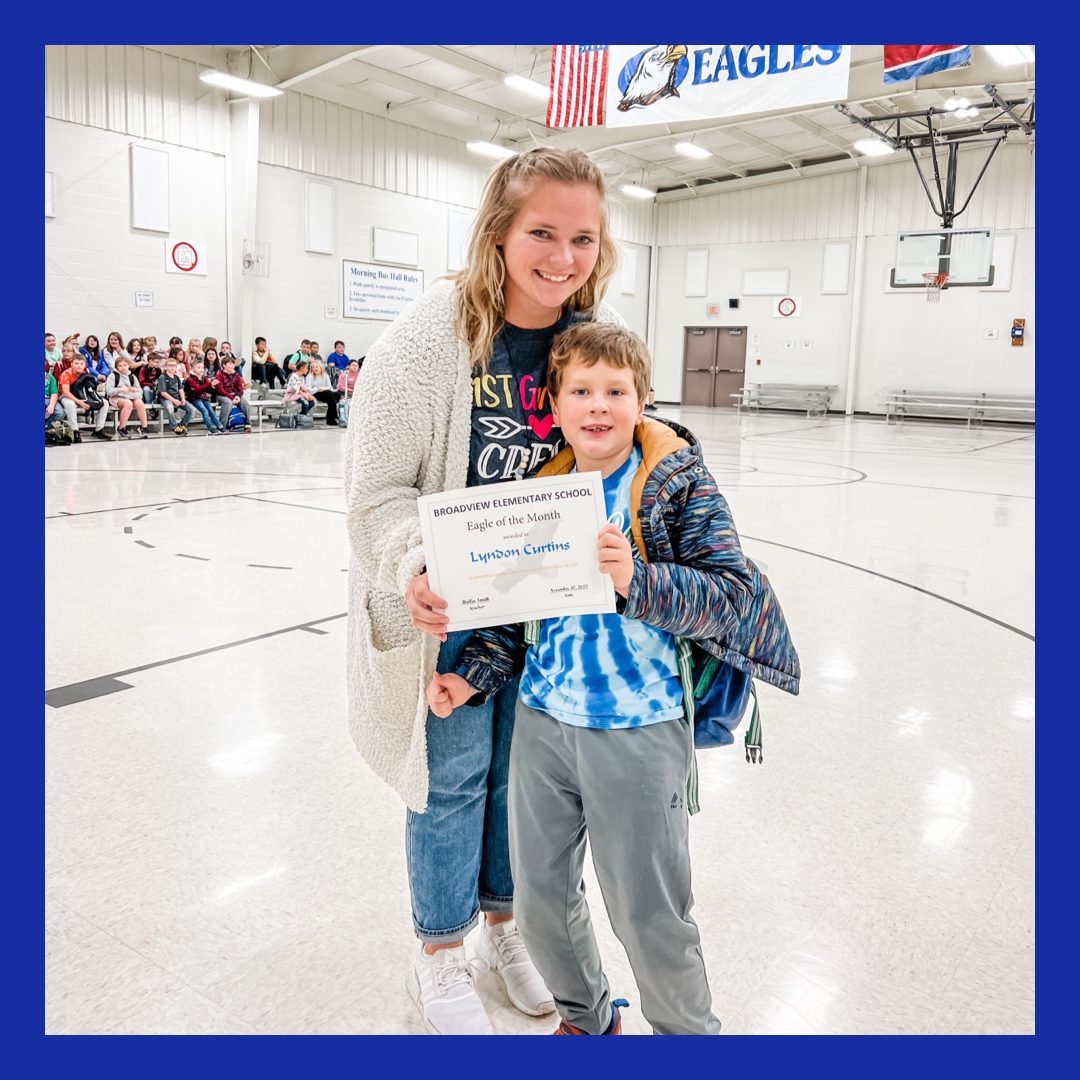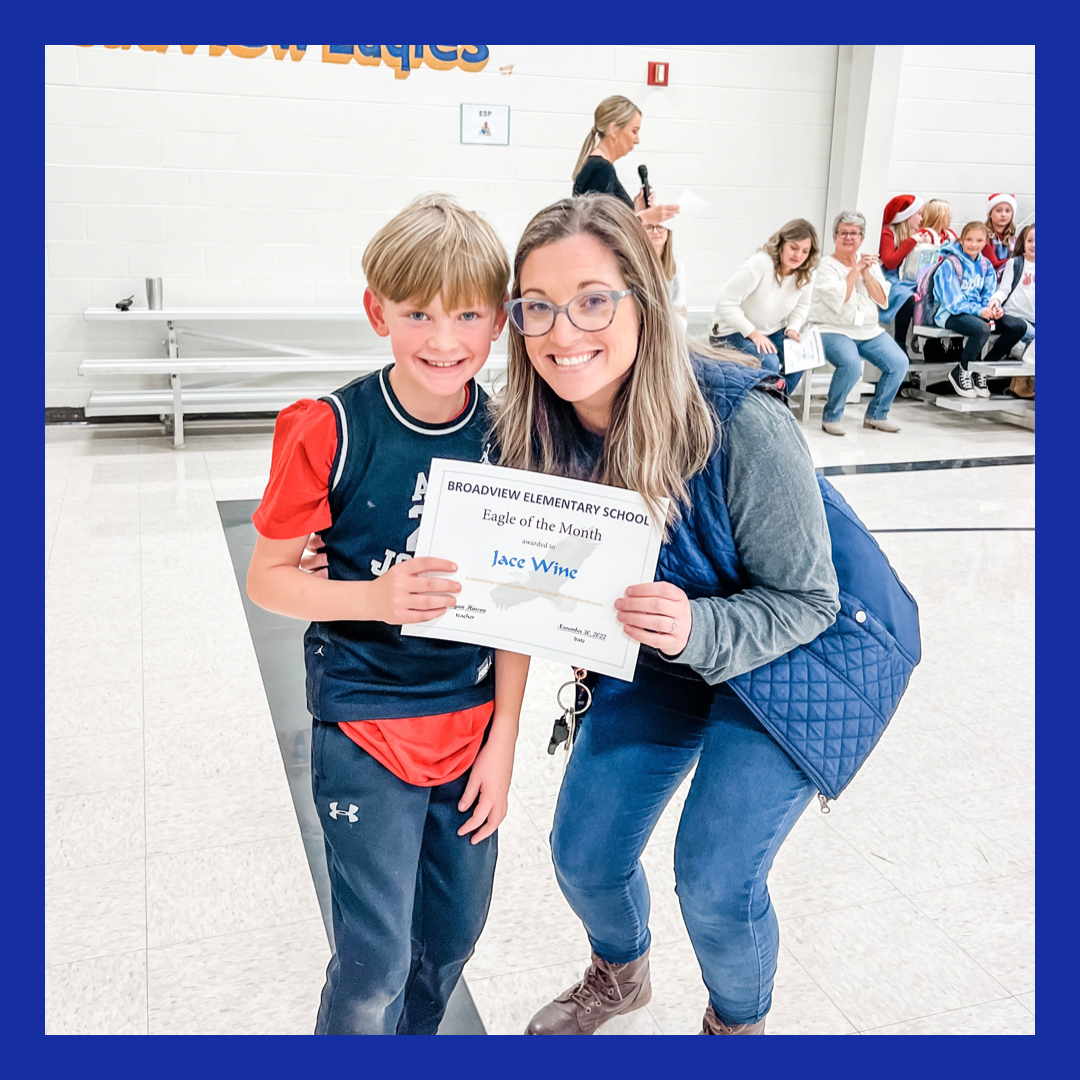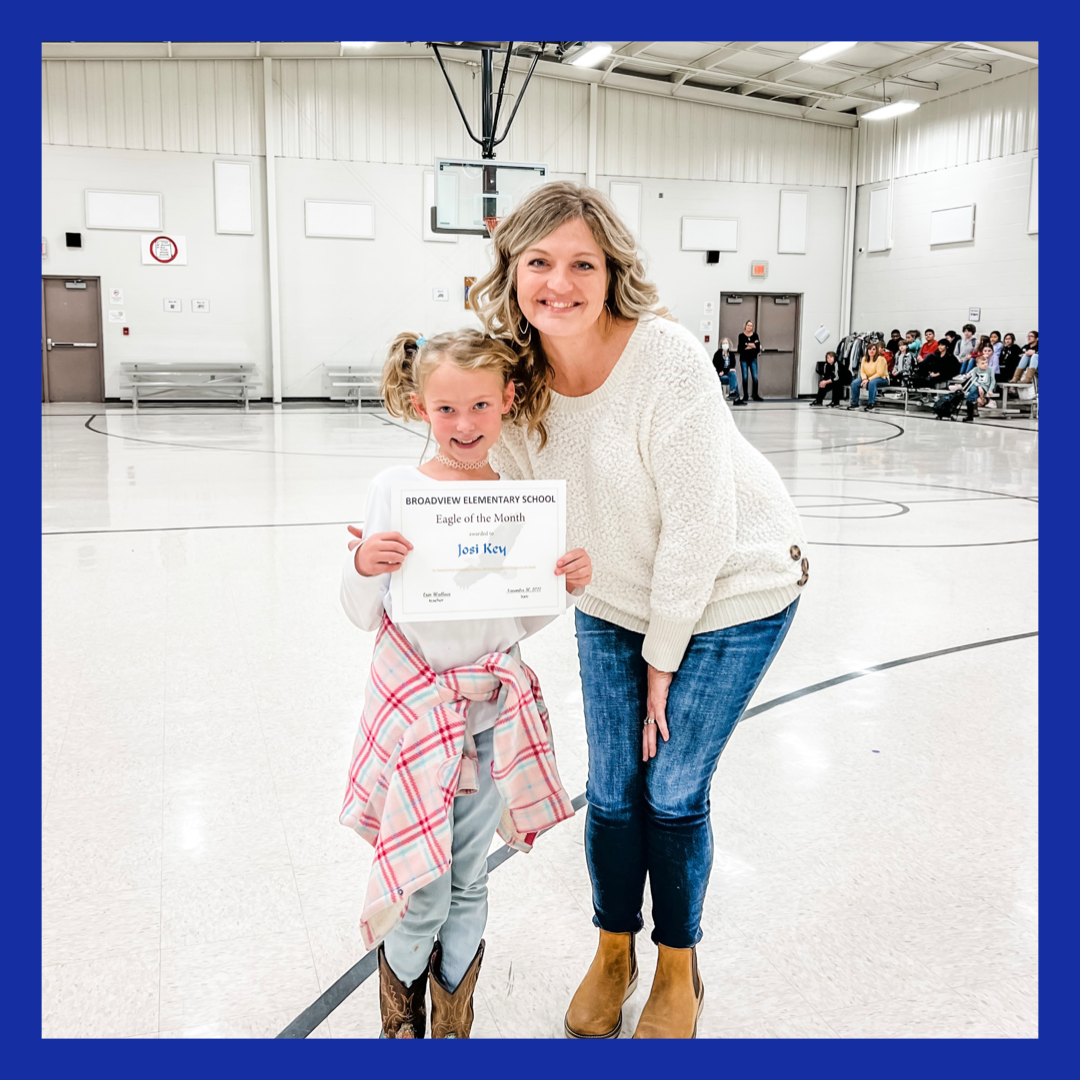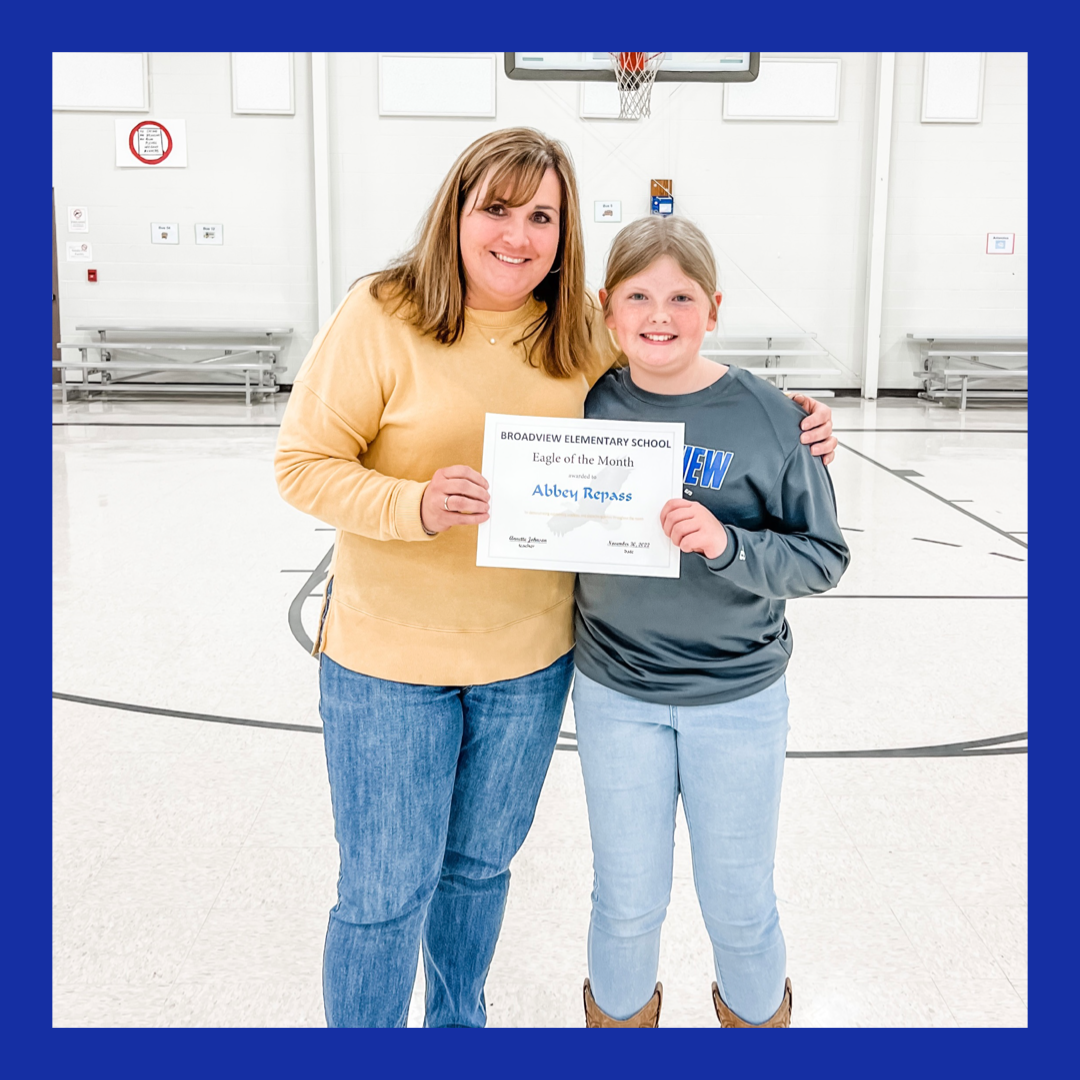 4th Grade Eagle of the Month and Broadview Student of the Month:
Makenna DeWitt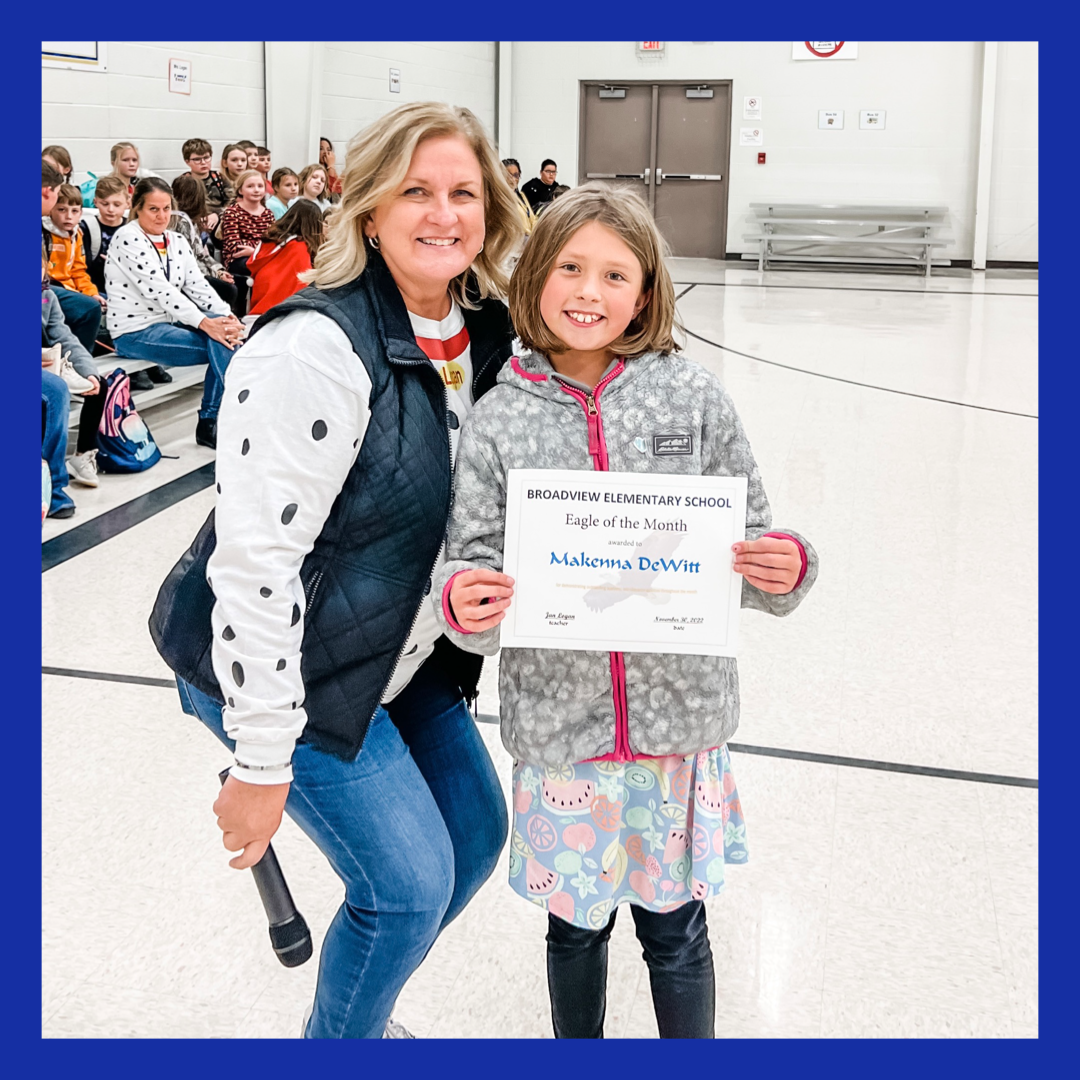 Meet Our Teachers!
Each month, we will be highlighting some of our amazing teachers at Broadview. We hope you enjoy getting to know a little more about our hard-working and wonderful teachers!
Michelle Boswell: 1st Grade Teacher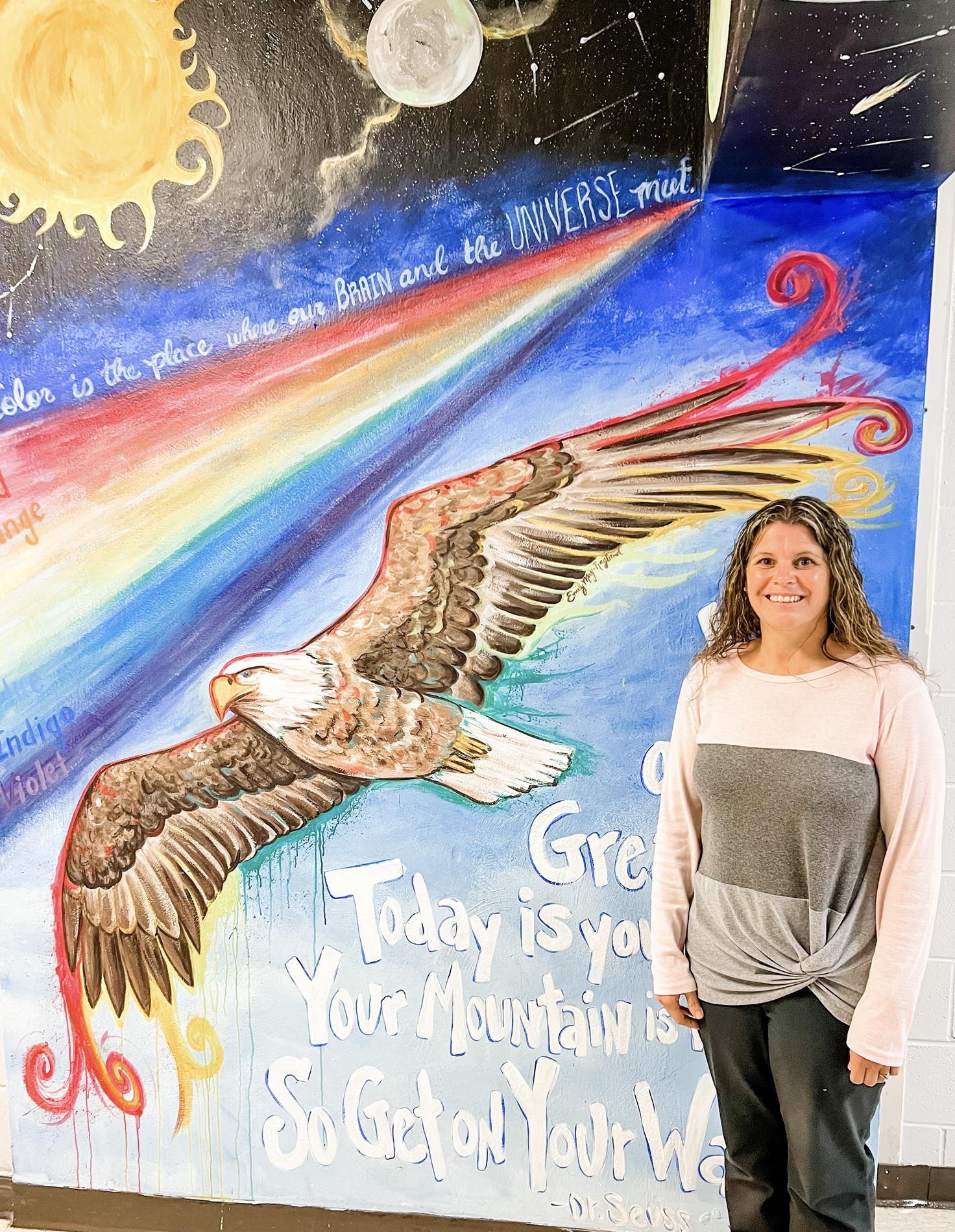 Michelle has been with us at Broadview for 5 years and has been in education for 21 years. She obtained her Bachelor's in Elementary Education from MTSU and received her Master's in Curriculum and Instruction from TSU and her EDS in Administration from TN Tech. She wanted to go into education because she loves working with children. Michelle grew up in Pennsylvania and her family moved to Winchester when she was 17. She has been married to her husband for 11 years and they have three children. Michelle's hobbies are going to her kids' ballgames and being outside. A fun fact about Michelle is that when she lived in Pennsylvania, she loved to go snow skiing.
Hollee Smith: 1st Grade Teacher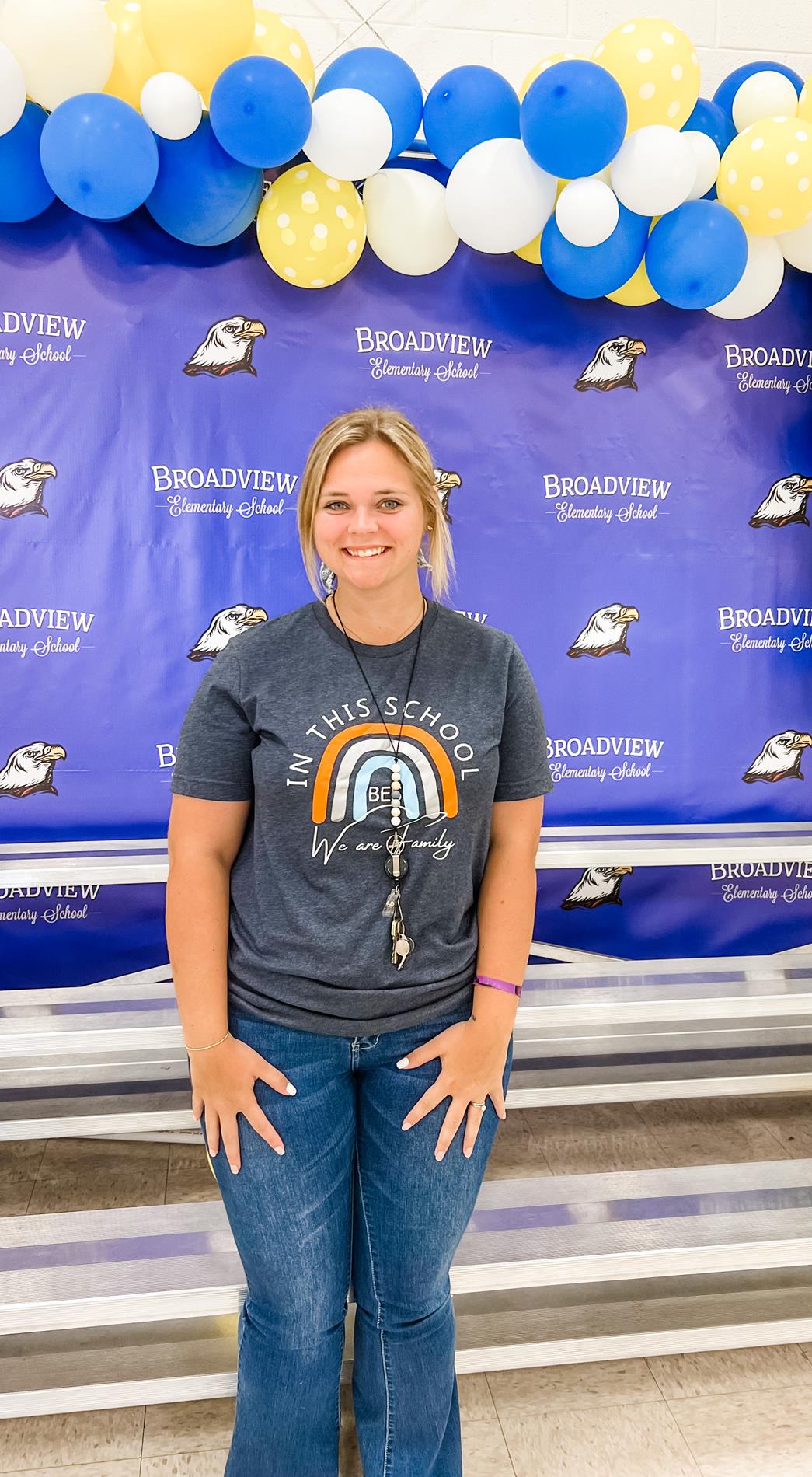 This is Hollee's first year with us at Broadview. It is her 2nd year in teaching as she taught in Murfreesboro last year. Hollee attended Bethel University where she received her Bachelor's degree in Child Learning and Development. She wanted to go into education because she had a lot of teachers that made a huge impact on her and she wanted to make that same impact. Hollee grew up in Murfreesboro. She and her husband got married in July 2022. They have been together for 5 years. Her hobbies include doing crafts, making signs, hand lettering, and watching sports. A fun fact about Hollee is that she played softball in college and she loves to travel.
Susan Clements: Learning Loss Assistant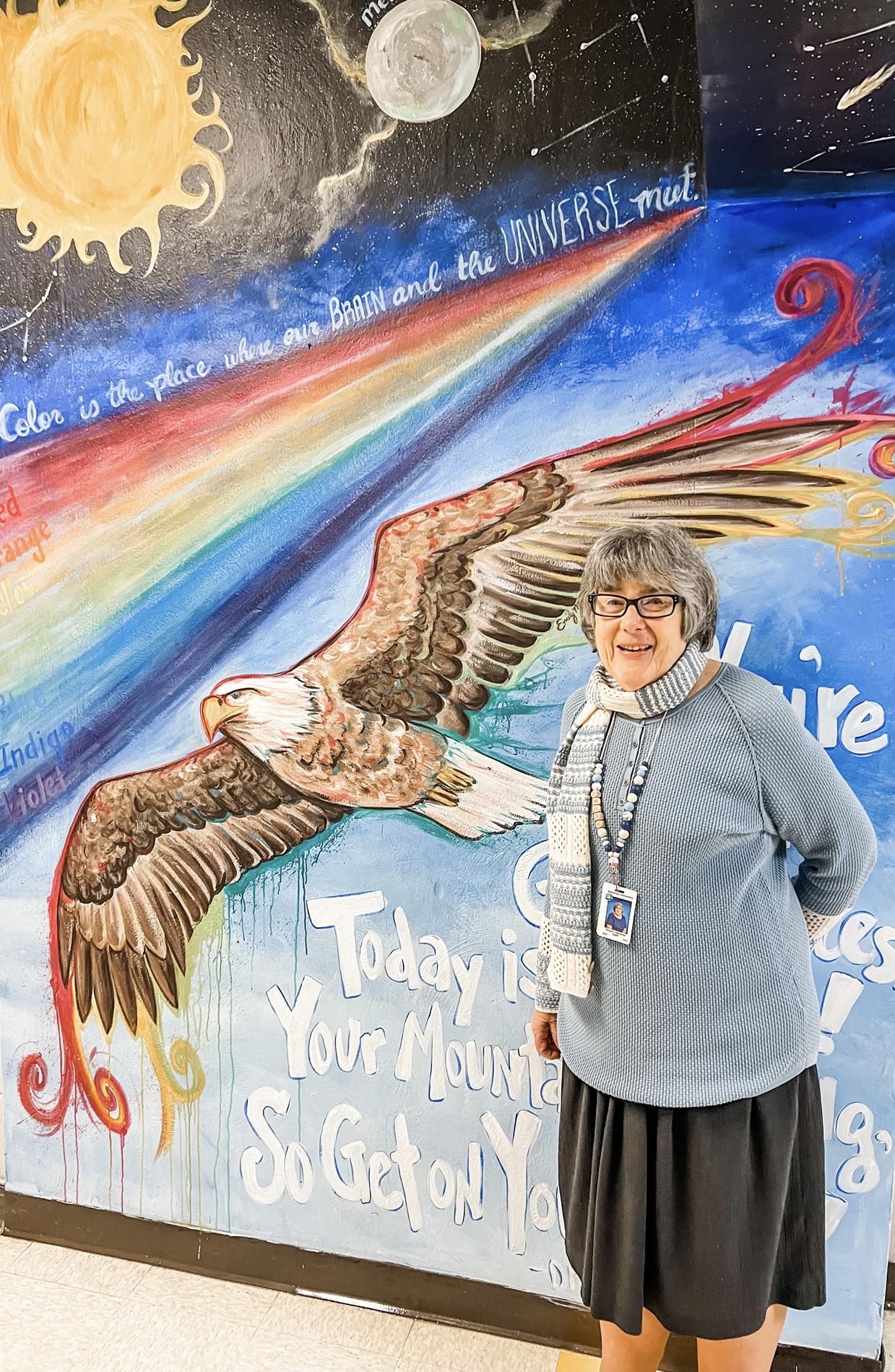 Susan has been at Broadview for 14 years and has been in education for 15 years. She wanted to go into education to help children with special needs and she worked in special ed for several years. Susan grew up in New York state. While she lived in New York, she went to school to be a registered nurse. She then moved to England and obtained her midwifery certificate. She and her husband moved to Africa to be missionaries in Tanzania. They were there for 40 years, with 22 of those years working as house parents for the missionaries' kids and national kids. The last 18 years in Africa, Susan taught midwifery to national students at a nursing school. She and her husband have been married for 58 years and they have 3 children, 9 grandchildren, and 1 great-grandchild. Susan's hobbies include cross-stitch and reading.
December Calendar of Fun!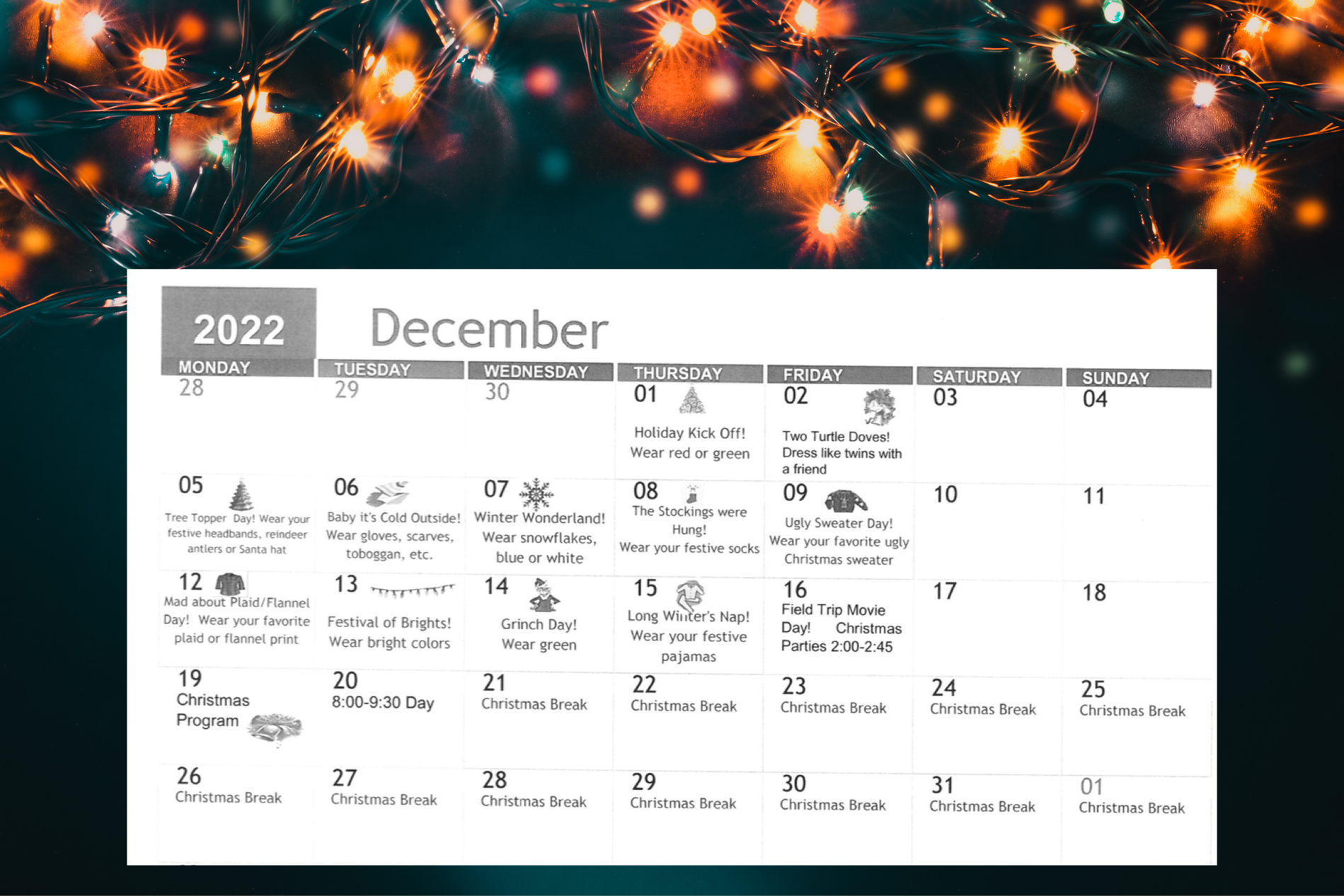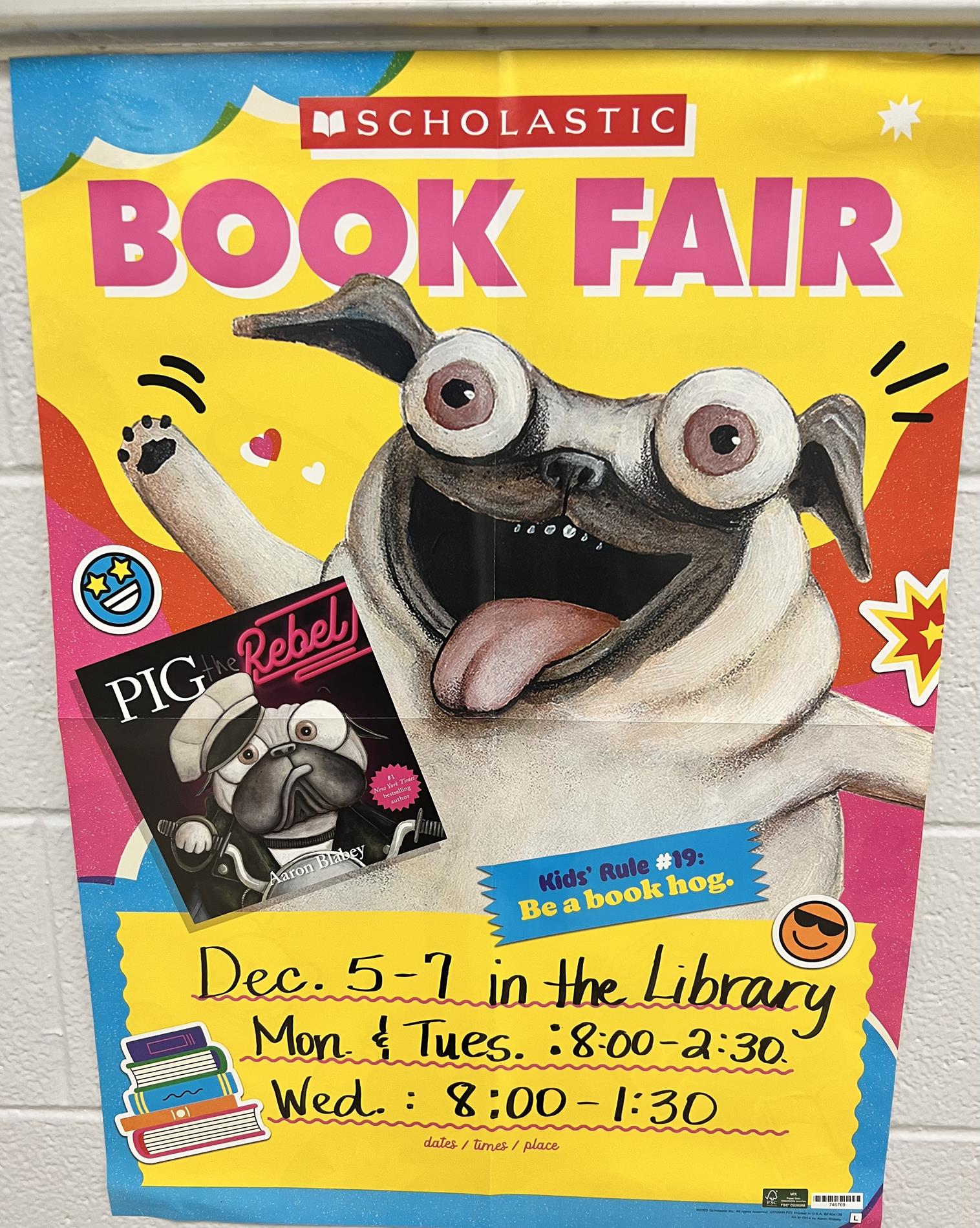 Broadview's 2022-2023 Boys & Girls Basketball Rosters